For EDM, entering the "mainstream" music sphere officially over the last two years has come with a few exhilarating peaks, like earning a top Billboard 200 hit, and seemingly perilous lows, such as sales and accolades heaped on David Guetta, Calvin Harris, and other producers who put out half-assed pop house. Album leaks, such as part of Avicii's True ending up online before the official release date, fall in between these two extremes, but rather than the hectic hullabaloo seen when such a happenstance occurs in pop music, the overall attitude seems to be, "Wasn't it already on the internet, anyway?"
In this regards, rather than molding EDM to pop music conventions, which has unfortunately become the case for several artists (looking at you, Guetta and Harris), the pop music world can learn from – and perhaps even adapt to – EDM's producers.
If you read the headlines concerning pop, hip-hop, and even rock and country, you know that practically every artist experiences a leak. Most cases involve a low-quality track ending up on Soundcloud, YouTube, or a torrent site, with the label taking it down in a day or so.
Reactions from artists and labels vary. "Applause," the lead single from Lady Gaga's ARTPOP, made its way onto the internet nearly a week before its August 19 release date. The singer declared it a "pop music emergency" on Twitter, and from there, she and her label appeared to debut "Applause" for radio and digital distribution on August 12. The thought of fans hearing her music a week in advance caused the pop star to put out a berserk string of tweets, most written in caps, about the incident. While it's pretty insignificant to print here, you can read Gaga's full rant against the leaked track on Mashable.
From an EDM perspective, you can't help but think, "Geez, Lady Gaga, chill out. They're just low-quality leaks. Fans will hear the full, quality version soon." Even though the internet brought up Gaga's career and those for nearly all EDM producers topping Beatport and Billboard charts, similarities end here. For Gaga, the internet's transparency becomes a sordid pathway of anonymous hacks stealing her songs and broadcasting them without her permission, but when it comes to keeping fans interested on social media, an unfinished track isn't always a bad thing. For many producers, adding unfinished tracks to Soundcloud and putting them into DJ setlists keeps a fanbase focused.
Even with top-ranked producers, a track may enter a DJ setlist a year before an official release. Take Avicii's 2013 Ultra Music Festival anthem "UMF": Over a year before it officially came available, the producer weaved the synth lines frequently enough into his sets that fans wondered when the track, informally called "Levels 2," would come out. Nicky Romero collaboration "I Could Be The One" has a similar story and trajectory, although the vocal-shrouded final result felt unsatisfying after a wait of nearly a year.
Putting out a half-finished track, either on Soundcloud or in a setlist, further lets fans know there's something in progress – that a producer will be putting out a new release soon. Deadmau5 did this around the release of >Album Title Goes Here< a year ago: A few tracks like "Arcadia" appeared on his Soundcloud account in the fall and, by May 2013, a few more ("Suite 03," "Monophobia," and "Killthemau5") came out as a preview of what to expect in 2014.
Even when the 2012 full-length release leaked, Deadmau5 responded on Twitter with the following: "'you know your album got leaked right? 'hey someone leaked yer album' okay! I get it. Idgaf how you get it, I just want you to enjoy it."
So, when you attempt to keep fans interested in the pop music realm and a label won't let a half-finished track see the light of day, what do you get? Artists like Rihanna putting out throwaway albums once every year.
In one sense, the pop star as label puppet cliché holds particularly true when putting out tracks is concerned. Take Drake, who has a habit of previewing tracks online before an album release. Back in 2011 not long before his sophomore album Take Care came out, the rapper/singer put out Soundcloud links to songs "Marvin's Room" and "Trust Issues," but Young Money parent label Universal quickly took them down. The rapper then tweeted in response: "Universal needs to stop taking my f***ing songs down
[…] I am doing this for the people not for your label."
What started as a smart social media promotional strategy (bloggers caught onto Drake's "leak" before Universal removed the links) got shot down from label interference. Although whether it's debatable for any artist to give away music for free, the approach has helped such producers as Pretty Lights and Rusko.
While, according to a CBS News piece, leaks give artists free publicity, an album appearing online too soon tends to negatively affect sales. However, as instances with Pretty Lights and Rusko show, timing is everything, and a free release may lead to financial gains in other areas.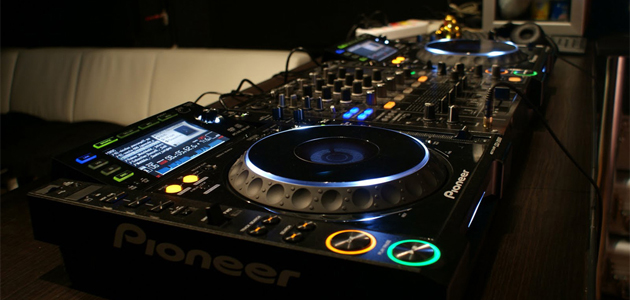 The hurdle pop music has to overcome that EDM doesn't face is the image problem. As each individual is so carefully crafted and controlled by a label and management team, an unfinished or old track could potentially tarnish a star's image. Lana Del Rey's "So Legit" leak didn't seem to do her any favors earlier this year. The supposedly four-year-old track taking a shot at Lady Gaga made the rich-girl-manufactured-into-a-'60s-pop-star-but-gets-marketed-as-a-hipster-artist seem spiteful; poor quality vocals and amateurish lyrics gave more ammunition to critics that rightfully criticize Del Rey's performing abilities.
The same argument could be made for the hyper vigilance taken with Watch the Throne, Kanye West and Jay Z's collaborative album that came out in 2011. Although press statements touch on creating a "pre internet" product, down to the excitement of opening a new album and hearing it for the first time, early reception to the album's singles was lukewarm. A leak would've given fans a reason to avoid the album completely, but making listeners wait creates anticipation for even the mediocrity the two image-conscious rappers could've put together.
As a Billboard profile details, West, Jay Z, and their team of engineers avoided recording in studios, settling instead for hotel rooms across the world; from here, all files were saved on password-protected hard drives and never sent over email.
Should all artists go through this intricate rigmarole, though? With this type of circumventing approach necessary to avoid a leak, it almost makes saying "Here's my half-finished track for now, and you'll just have to wait for the final product" almost worth it.