On June 26, Music Choice put out a press release regarding its latest endeavor: a partnership with burgeoning EDM network OneBeat. The #1 Free Video On Demand Network claims that, through working with the multi-platform company, they will be presenting the "largest collection of EDM programming to TV for the first time." Specifically, as described in the release, viewers may watch more than 20 hours of original programming from OneBeat, available July 1 to August 11.
Per standard EDM content, artist profiles and programming from such labels as Armada Music, Toolroom Records, Size Records, OWSLA, and others appear to compose the offerings. A look on OneBeat's website further reveals a collection of such original programming as online series The Gogo Life, a reality show about – you guessed it – the go-go dancers frequently found at club shows.
Partnering with Music Choice offers OneBeat – now primarily available online and on XBOX Live – a higher platform for visibility, as 54 million households now have Music Choice. For the cable network, which has its own dance music channel, utilizing OneBeat expands its content selection.
Regarding this, Damon Williams, VP Programming of Music Choice, said in a statement: "Music Choice has been one of the prominent platforms to listen to EDM music and now we are expanding that offering. We are extremely excited to partner with OneBeat on a series of content initiatives that will bring the music and culture of the EDM world to our powerful Video On-Demand platform. The Music Choice and OneBeat partnership will expand the ways music fans enjoy EDM music and its culture."
As much as the press release touts originality and expansion, the dance music television network – or, at least, programming block – has been done before and already faces competition. Is the concept superfluous, if not a dated move, at this point?
Seen It, Heard It
After merging Electronica and Dance music channels in 2009, Music Choice now offers 24-hour programming in the U.S. In line with the network's standard offerings, the channel runs music videos from mainstream DJs for most of the week, accompanying the visuals with the occasional facts. For something different, the network's own DJs provide Friday and Saturday night programming.
Music Choice aside, THECOOLTV® and Dance Music TV (DMTV) similarly focus on the genre. According to its Facebook page, DMTV claims it's the first TV show fully dedicated to dance music and presently reaches 100 million households across the globe. 38 U.S. cities, covering 60 million viewers, receive its Punch TV.
THECOOLTV®, by the Cool Music Network®, relegates EDM to the Dance/Tonic program on Friday and Saturday nights from 10 p.m. to 12 a.m. While the network makes an effort to customize programming to local demographics, Dance/Tonic frequently sways toward hip-hop and dance-pop, with the video from a mainstream DJ a rare occasion.
Although the availability of music videos in the U.S. market regardless of genre drastically waned since the late 1990s, European programming, particularly in the U.K., began to see entire dance-focused channels starting in the late 1990s.
As U.S. viewers lament that MTV pays more attention to its reality TV shows, like Jersey Shore and Teen Mom, MTV Dance – with satellite and digital service in throughout Europe – has a strong presence. Since the early '00s, the channel went from nighttime-only programming on MTV Extra to a full-fledged network by August 2002.
Outshining MTV Dance in the U.K., these days, is Clubland TV – whose viewership is, apparently, five times greater. Beginning in January 2008, pop and dance music videos, based on the Clubland compilation albums, began popping up on television. Dance music purists might scoff, as Cascada and N-Dubz mark the high point of Clubland's artists.
Other networks have a smaller presence on the other side of the pond. Music Force Europe, based out of Greece, claims to be the world's first 24-hour dance music channel. In the U.K., Flaunt, introduced in 2003, became Dance Nation TV by 2010 and, as of 2013, is known as Chart Show Dance.
Along with this, Rapture TV, originally a U.K. satellite station, initiated an unusual combination of electronic dance music and extreme sports in 1997. The network never made a profit and, throughout the past 16 years, went through multiple launches. These days, Rapture TV maintains an internet presence for its programming.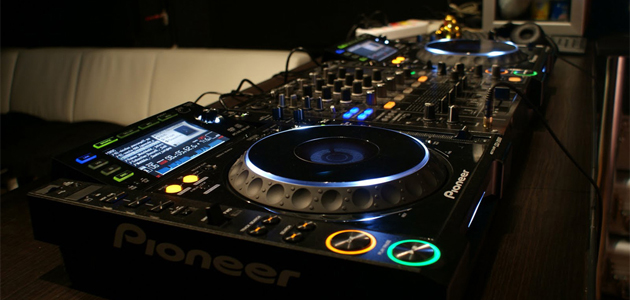 What EDM Fan Watches TV Anymore?
Crossfadr covered the burgeoning internet phenomenon of online TV networks exclusively dedicated to electronic dance music. Since that point, the trend keeps going: VIBE magazine launched its own online network, THUMP, geared to underground music and exclusively premiering videos; Skrillex started his own network, POTATO; and others like MOX.tv and OneBeat take advantage of the fact that EDM fans are more likely to be on the computer or smart phone instead of the tube.
Nevertheless, migration from television to online programming extends across all forms of entertainment. In a January 2013 piece, SingularityHUB pointed out that, particularly with younger demographics, television is going out of favor. In place, a larger percentage of this group may be more interested in tuning into a movie, television show, or music through a streaming or digital platform.
MTV – which spent a good two decades regularly broadcasting music videos but saw its highest ratings through reality programming – significantly felt this hit last fall: A month after its fall 2012 programming started, viewership dropped 32 percent.
But, SingularityHUB mentions, online streaming services like Netflix and Hulu began taking a greater share of television's audience as far back as 2009. At the same time, more and more people (specifically, a 43-percent increase during 2012) seek out and watch videos online.
On the other hand, the trend has reversed for video on demand (VOD), according to a May 2013 New York Times piece – an asset for Music Choice. As the New York Times points out, VOD, essentially, provides the internet viewing experience: customized, with fewer commercials, and on the viewer's own terms. While networks like ABC saw VOD views increase 32 percent over the past year and make up three percent of the prime time audience, cable providers simultaneously experienced greater requests and usage for this service.
But the question remains: Will EDM fans tune into a VOD channel to watch content that easily can be found online? We'll just have to wait to see just how successful the Music Choice-OneBeat partnership is.