Within the subject of mainstream EDM festivals, it's practically a cliché now to talk about how nearly every producer or DJ on stage goes through the same tracks. There's no air of experimentation, no sense of adventure during a set list, and certainly no moment that makes you go, "What was that track – I've just got to have it."
As we have touched on here before, large-scale EDM festivals are, really, nothing beyond a safe, corporate spectacle – save for the Molly that somehow gets past security. Attending has turned into a familiar experience, either through the comfort of flashing lights and soothing tones or, in a musical sense, that the audience attends to have a good time and hear songs they already know.
But there gets to be point that, when listening to hour-long setlists of electronic dance music, you hope – no, actually, want – the DJ to do something different. Unfortunately, be it through Live Nation gaining more and more ground in the scene or promoters holding profits over producers' heads, that, simply, just don't happen in mainstream live settings.
So, in that case, you can seek out underground shows, or there's online radio.
"Online radio," even with the internet-fueled explosion of EDM, still conjures up images of Pete Tong dropping the latest hits – or what amounts to an even more carefully-controlled festival over the airwaves. Although Tong remains the genre's top tastemaker, online radio – or, specifically, SiriusXM and podcasts – are where the festival headliners actually shine for the following reasons:
1. The Bombast is Gone
Although SiriusXM hosts one-hour shows from Armin Van Buuren, Diplo, A-Trak, Pretty Lights, David Guetta, Afrojack, Nicky Romero, Bob Sinclar, Carl Cox, Tiesto, Thomas Gold, Avicii, and other notable EDM producers, a stripped-down feel pervades. The endless stream of drops dissipates, tracks tend to run on for longer than two minutes, and, even within the span of an hour, an organic, slowly-moving character develops.
Along this same line, radio takes down the trappings that often make festival EDM sound a lot better than it actually is. Unless you have a strobe in your room, an online podcast or SiriusXM program won't suddenly start shooting bright lights and visuals in your direction. Simply put, it's just you, the producer, and the music, which is taken at face value, from good (or not so good) transitions to track selection.
2. The Producer's Own Music is Secondary
A significant factor influencing the music festivals' repetition is the emphasis placed on the producer's own music. A majority of his own set consists of his own music, as well as his own remixes of his peers' top tracks. When this same intermingling occurs, of Avicii showcasing a remix of a David Guetta track and then Guetta putting Avicii's mix in his set list, for instance, you end up with overlap.
With online radio, especially when the corporate forces take a step back and the DJ or producer is left to his own (literal and figurative) devices, the track list suddenly starts to have variety. Sure, some artists do include their own music or tracks from close affiliates (Avicii's Le7els podcast is particularly guilty of this, for instance), but those related may be lesser-known artists on a producer's own label. Nicky Romero and A-Trak have a habit of doing this on their respective programs.
While the result may be to go out to seek that new track from Beatport or iTunes, the up-and-comer gets exposure, and the listener finally hears something new.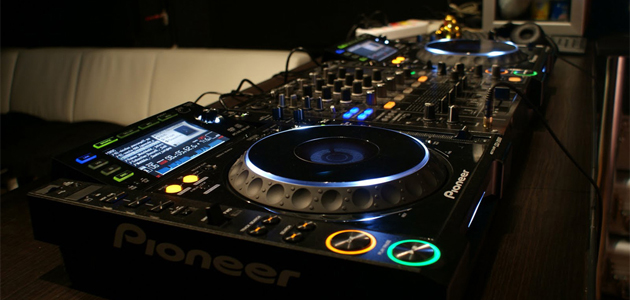 3. The DJ Has to Do Something New Every Week
A huge complaint about club music, from mainstream festivals to the Ibiza summer season, is that producers tend to stick with the same set lists. In certain cases, especially where visuals are concerned, this isn't so much the DJ's decision as it is the constraints of practicality. And, for some sets, like Steve Angello "forgetting" to wear headphones and touch his gear the entire night, this ends up being more obvious.
Podcasts, on the other hand, remove the complacency resulting from pre-assembled set lists just requiring the press of a space bar and the shiny shroud of visuals. A good DJ – and, as this medium shows more than a festival, this is debatable – attempts to change things up weekly.
In some cases, DJZ.com (a website that's gotten better with age) points out, podcasts tend to be the only places to hear a DJ's or other artist's new releases or leaked tracks, and this aspect is one attempt to reel in new listeners.
For instance, the latest tweet about Romero's Protocol radio advertises: "Now online! @Protocolradio #56! W/ new tracks by @hardwell @martingarrix & more!"
4. Fans Can Have a Say
Although not always a constant factor, fans may influence what gets played on a podcast. Ferry Corsten's show, Corsten's Countdown, allows listeners to vote on tracks played during the program; for some artists Corsten showcases, this could likely lead to greater exposure.
For others, like Tritonal's latest podcast, Tritonia, listeners get to connect with the trance producer duo through their Facebook page while the program's in progress.
With EDM, however, something like this becomes inevitable. After all, if it weren't for the fans, most producers probably wouldn't have an audience for a podcast, let alone to take the main stage at any of the major festivals.
But, even with these points, online radio, which essentially broadcasts EDM 24-7, still has its drawbacks. SiriusXM's two major channels have filler – for instance, programs that just run through the radio versions of all the top hits and even go as far as including pop tracks that feature EDM producers, or just lazy live broadcasts of Ultra, Electric Daisy Carnival, or other major festivals. And, along with these factors, certain producers tend to be more creative and experimental than others.
Online radio and podcasts aren't perfect, but if you know festival DJs can do better, it creates a better medium for them to prove that.